There were 8 Bristol Juniors  competing in this Febuary's Bristol Chess Congress.
In the Minor Section we had Bilal Ahmed playing, and what an impact Bilal made. He finished 2nd equal with a very impressive (unbeaten) score of  4/5.
Bilal's current grade is 65.. but obviously not for much longer ! He finished with a quite superb performance of 142.  What makes it all even more impressive is that this was Bilal's first standard play congress !  Congratulations Bilal.. Great play !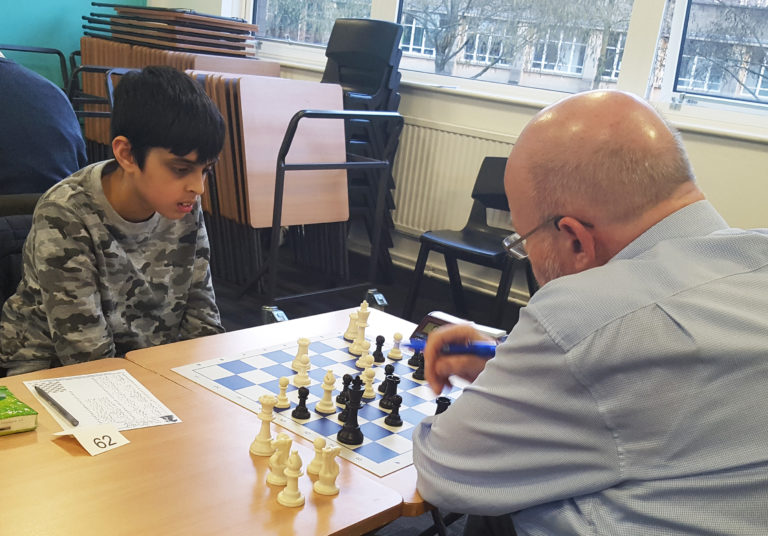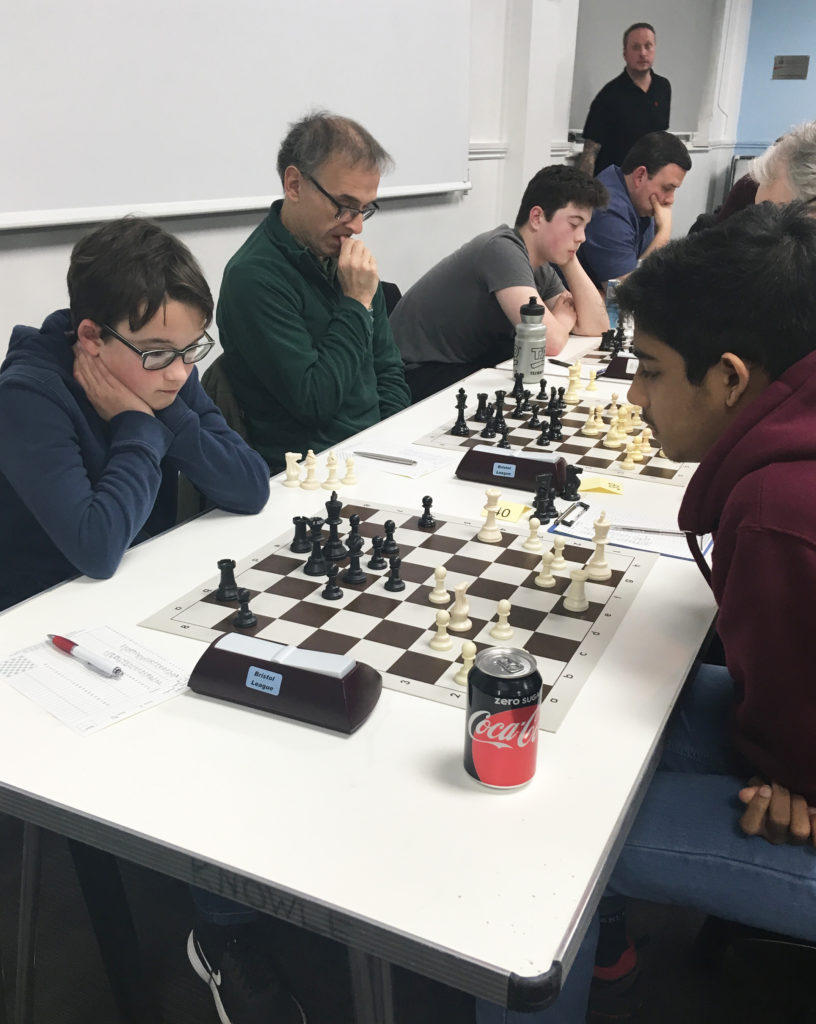 In the Major Section we had 5 players competing.. This time it was Aron Saunders' turn to shine. Aron also finished 2nd equal, with an unbeaten score of 4/5; with 3 wins and 2 draws. Extremely Impressive play, with an overall performance of 178. This is a  whopping 58 points above Aron's current grade.  This was  Aron's first entry into a Major Section.  Congratulations Aron. Great play !
Next on a very impressive score of 3.5/5 was Major Section regular Yuvraj Kumar. This included 3 fine wins for Yuvraj.
On another plus score of 3/5 were both Toby Kan and Ian Gao.
On  2/5 was Jack,  with a performance higher than his current grade.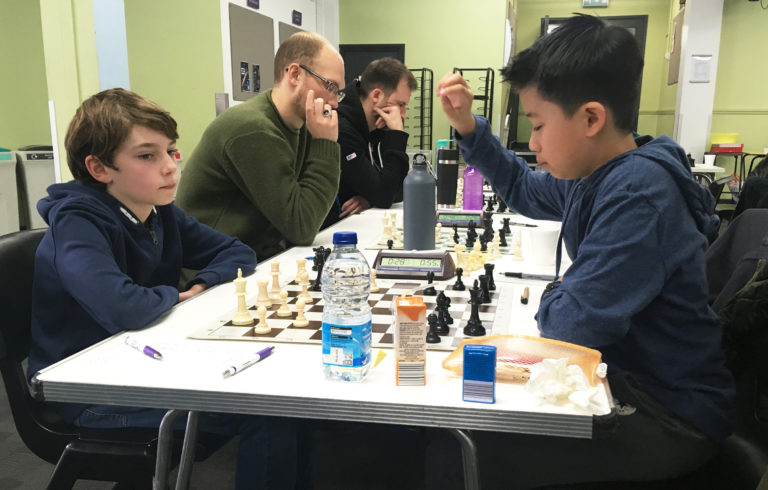 In the Open Section we had our three strongest juniors (at the moment  that is)
On an excellent plus score of 3/5 was Chirag Hosdurga.  Chirag finished 9th out of a field of 43.. Well played Chirag !
On 2/5 was Oliver Stubbs,  and on 1.5/5  was Max Walker.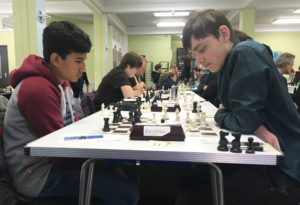 With 3 players in the Open, 5 in the Major, and one in the Minor,  the Bristol League's  'young guns' continue to go from strength to strength.
 Things are very rosey in the garden !
 Many thanks to the parents for all their support, and special mentions to the following:
 David Kan, Chris Strong, Chris Beaumont, Tyson Mordue, Dave Tipper, Julie Mcintosh, Geoff Gammon, Nigel Hosken and Michael Brigden.