We have some fantastic news to share with you all.  2 boys from the Bristol and District Chess League were selected by the English Chess Federation (ECF) to represent England at the European Schools Chess Championships in Romania. 
Matthew Timbrell of Bath Chess Club was playing in the Under 11s and Toby Kan of Downend and Fishponds Chess Club was playing in the Under 13s. It was their first invite from the ECF to represent England and an amazing opportunity for them both.
Both boys, their dads and a large contingent of England Juniors set off from Luton Airport on the 29th May to the city of Constanta, a delightful location on the shores of the Black Sea.  On arrival, a 30 minute transfer brought them to the team hotel, The Hotel Comandor.  Whilst not a hotel brimming with luxury, it was comfortable, had a pool, a decent team room and was a stone throw away from the golden beach and sea. A fantastic location for the boys to relax and clear their heads after a tough game of chess.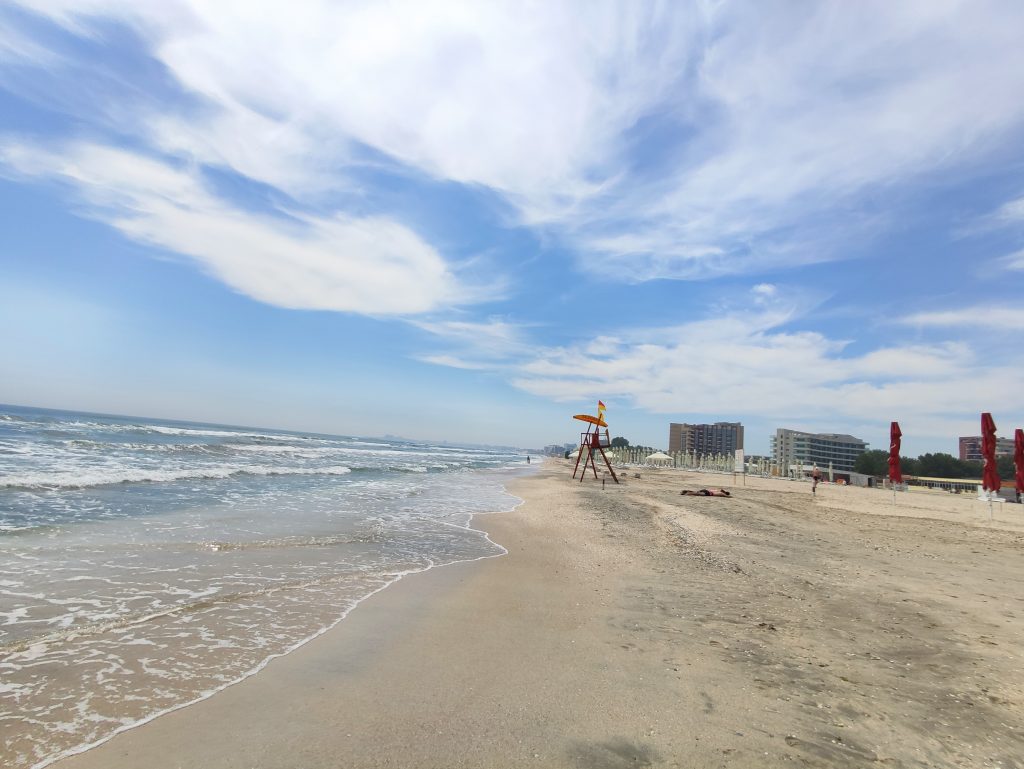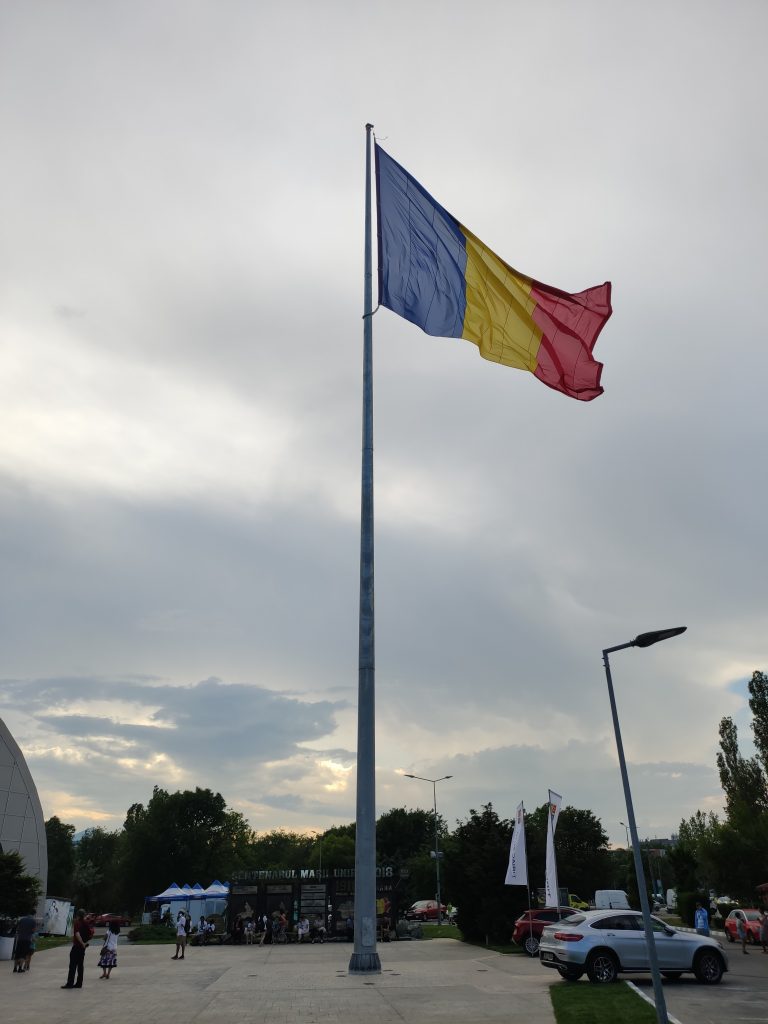 The tournament was over 9 days from the 31st May to 8th June, so arriving few days before the first round allowed both boys to relax and acclimatise to the heat, food and their new surroundings. It was a good decision.
As the rest of the England team (Children, parents and ECF Coaches) arrived, so did the energy. Venue passes, England shirts and wares were distributed and both boys were definitely looking the part, both brimming with pride in their white England shirts. It was a very proud moment for both the boys and their dads.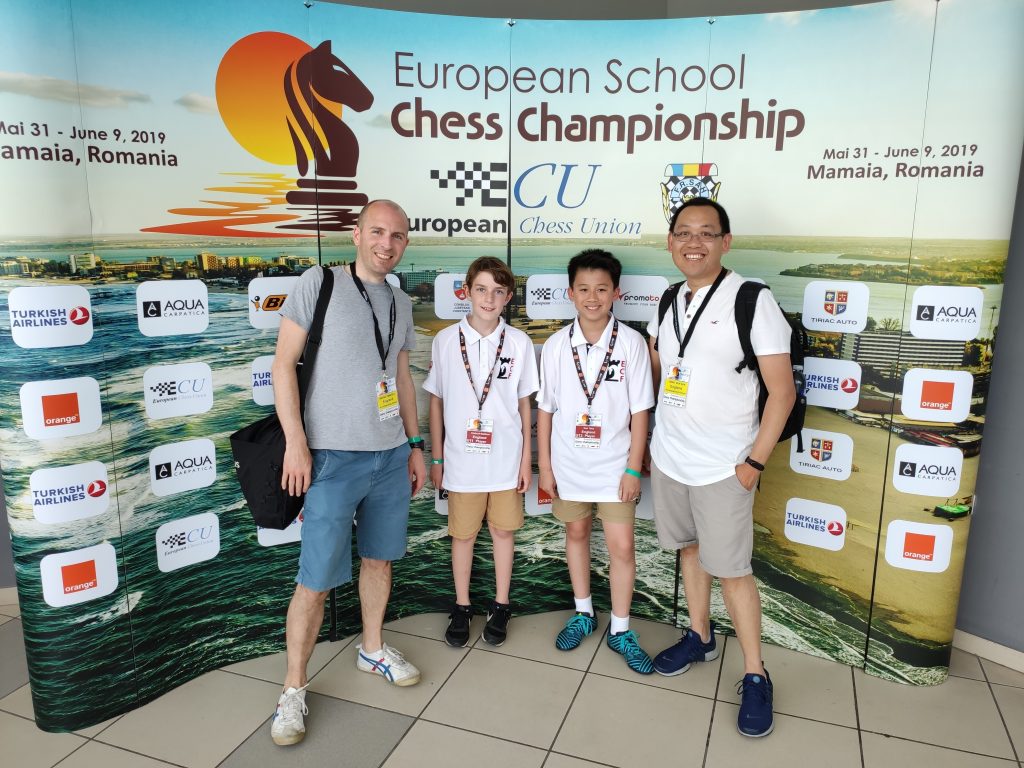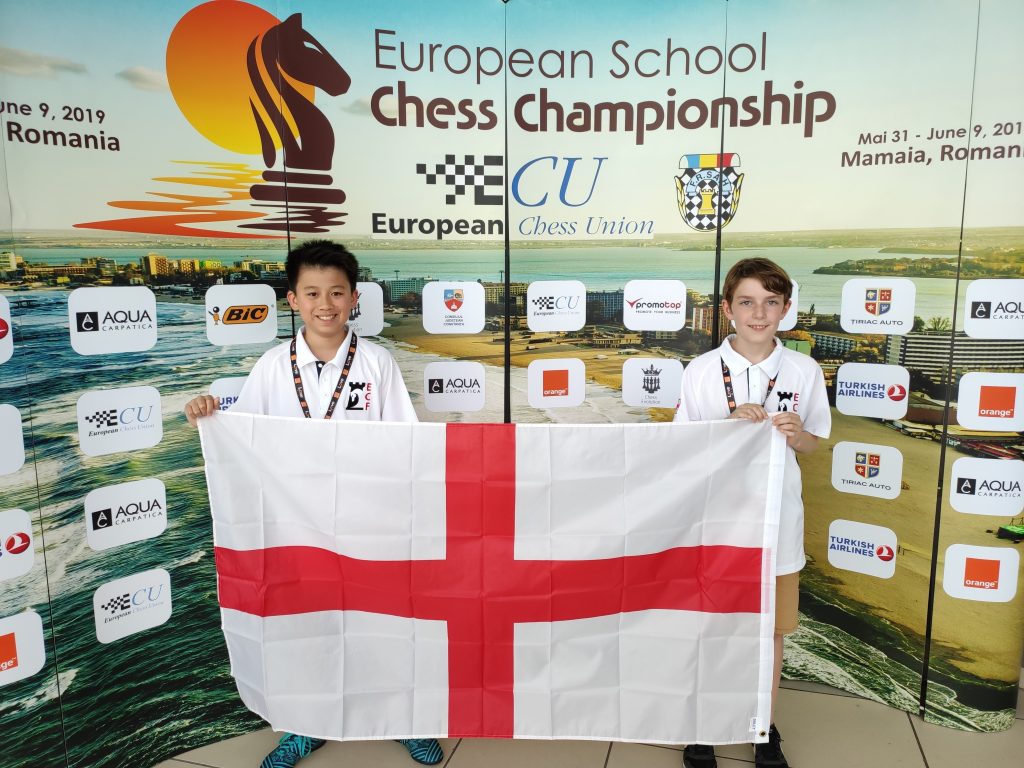 The environment and conditions over the course of the tournament were far from ideal for chess, 25c, sun, a fantastic beach just across the road…who would want to play chess? :). I am sure this was why the organisers barricaded the entrance/exit to the playing hall when the rounds started to stop children from escaping. (Definitely not to stop parents peeping and trying to have a glimpse at what was going on.)
The playing hall was impressive, but a little warm. Still, the boys did not moan and were 100% focused on the task at hand, to play good games and to win as many games as possible.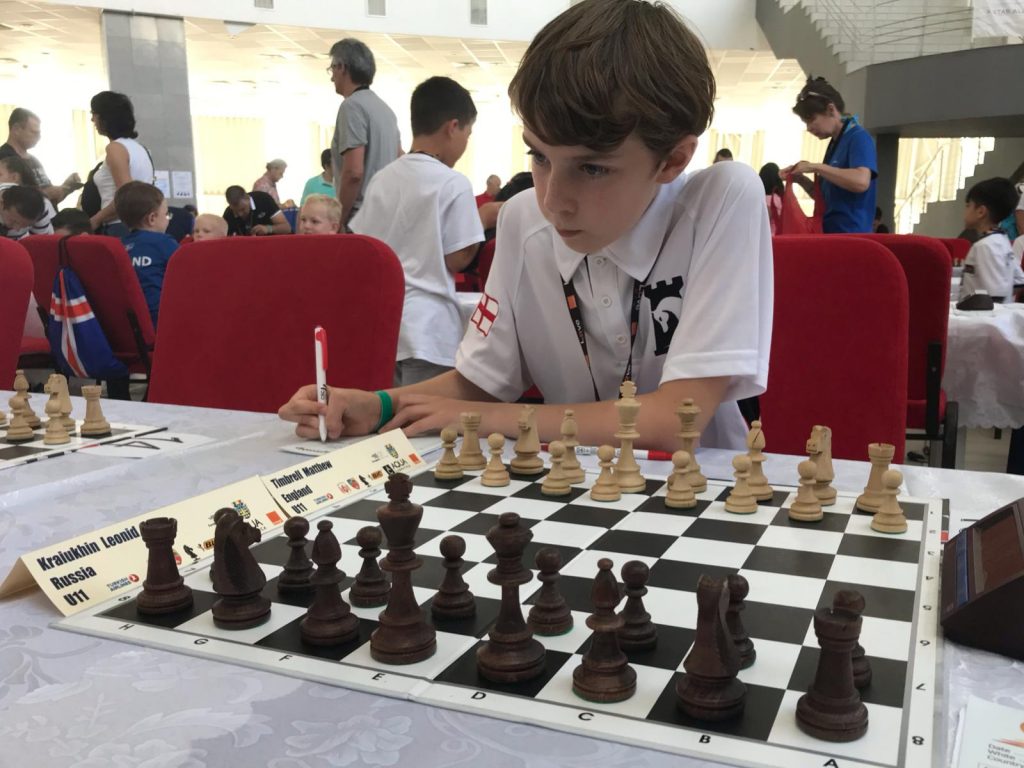 Matthew was playing in the Open U11s section, a strong section.  Even at such a young age there were numerous 1800 & 1900 FIDE rated juniors.  The section also had a large number of England Juniors participating too, 7 in all.  Unfortunately for Matthew, he was drawn against most of them, having to play 4 of this compatriots and 3 of them in a row.  
Matthew scored a very credible 3.5 out of 9, with 3 wins, 1 draw and 5 losses.  Ranked 52 in his section Matthew finished up 10 position in 42nd.  A great effort in his first international tournament. He would have learnt lots from this experience and we're sure he will perform even stronger in his next international outing.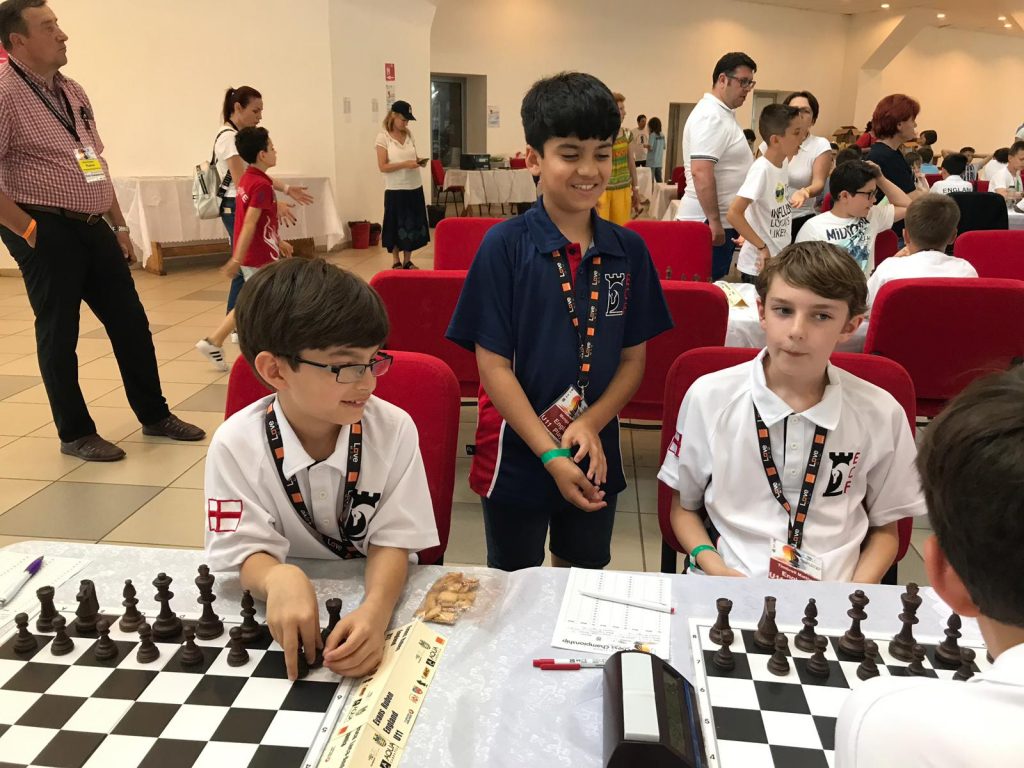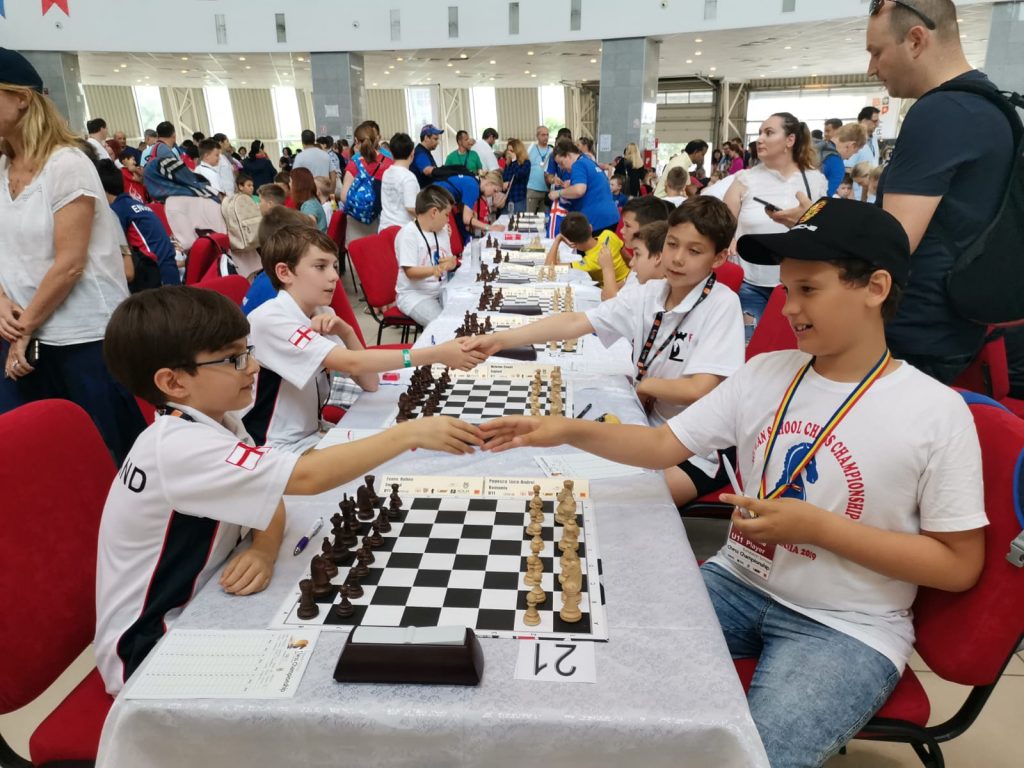 Toby was in the Open U13s, again another tough section with a number of CM titled players and FIDE grades of over 2000.  Toby started off with a tough game against 2nd seed and Romania's No1 Under 14, a 2128 CM.  After a five hour battle, the game was lost, but it gave Toby confidence as he knew he could match such highly rated players.  Unfortunately for his dad it was not his only 5 hour game, 4 in total and a lot of waiting around.  
Whilst Toby had a difficult start, he ended strongly with great wins against 1700, 1800 and 1900 rated players.  He finished on 5.5/9, 5 wins, 1 draw and 3 losses. An amazing debut, with a starting rank of 24th, Toby came  joint 5th on points and joint top England player in his section (12th after tiebreak).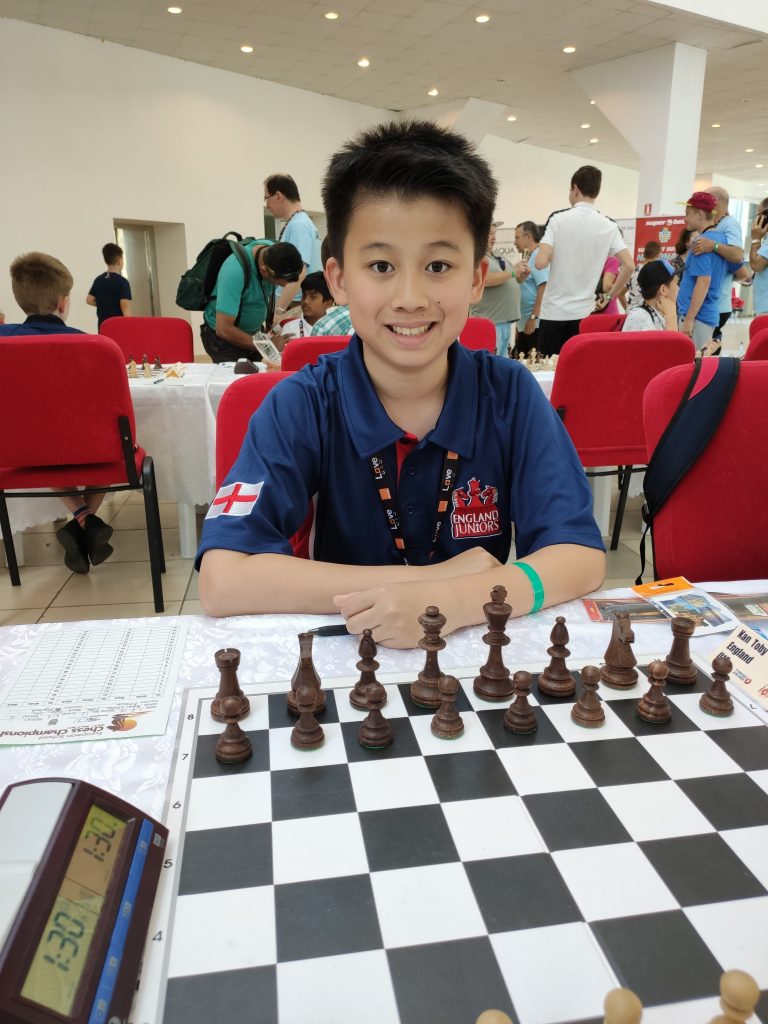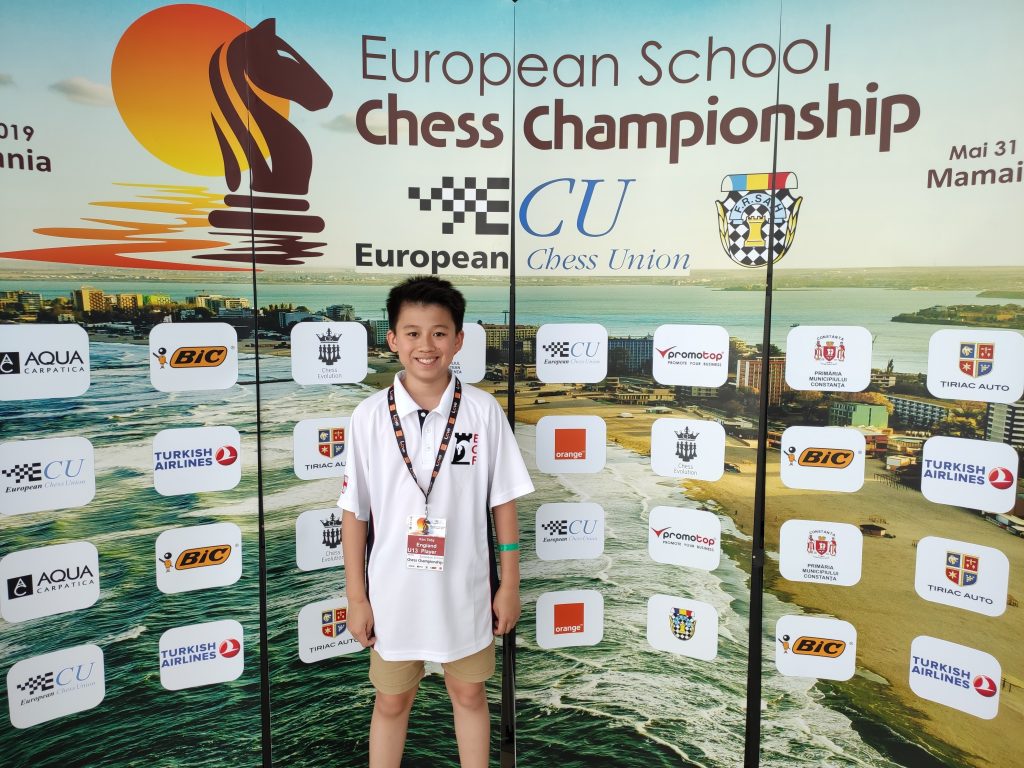 Whilst it was a long tournament for both boys, they both had the endurance and commitment required for such big international events. They were deservedly presented with their tournament certificates and England badges after their incredible efforts and performances.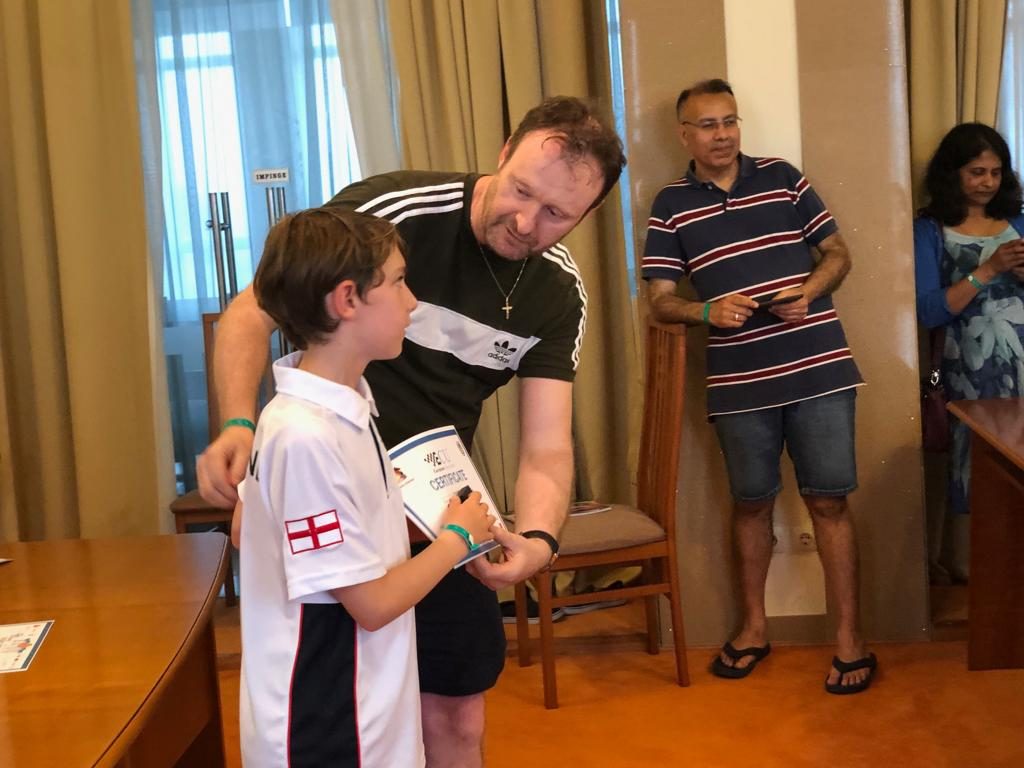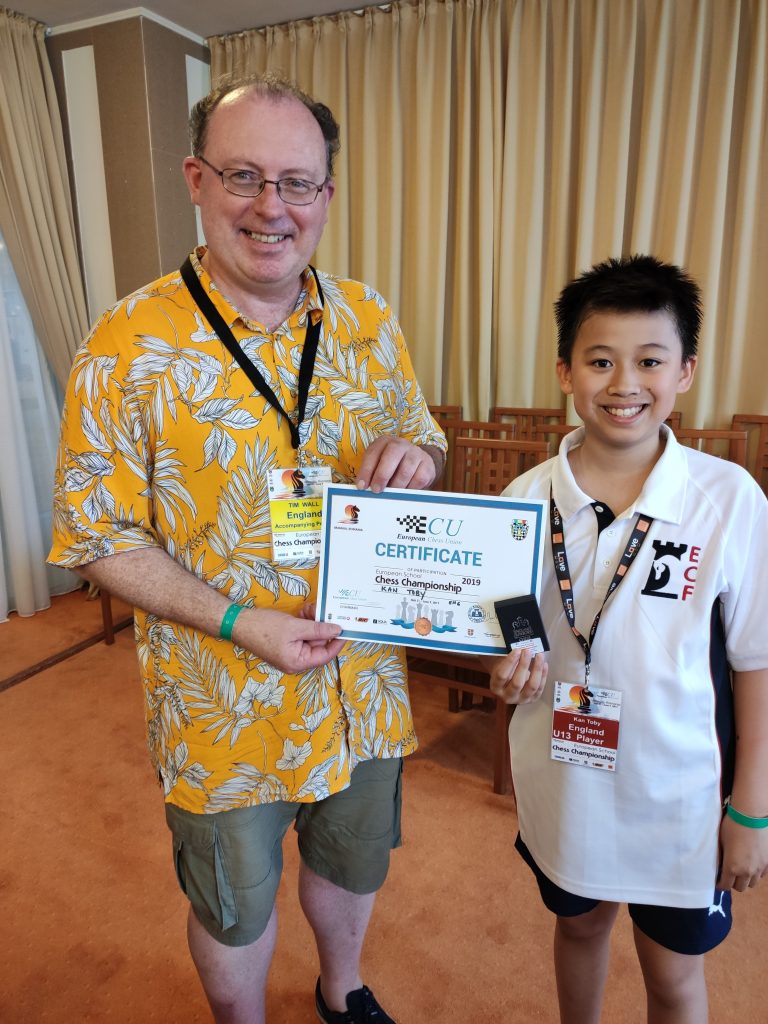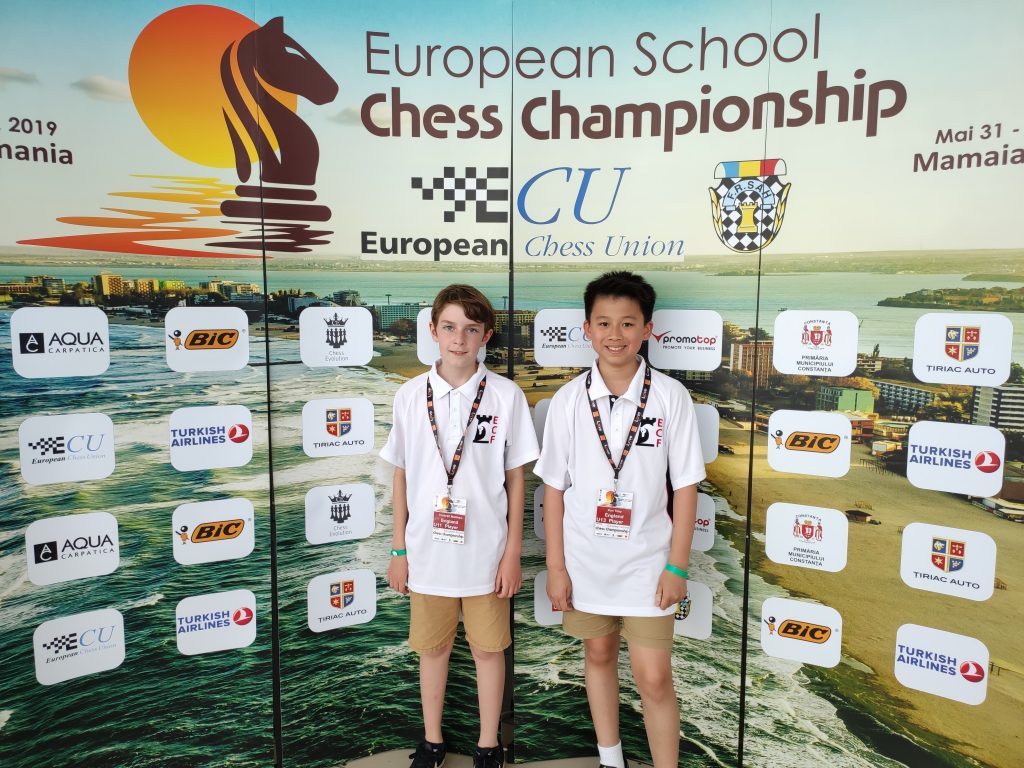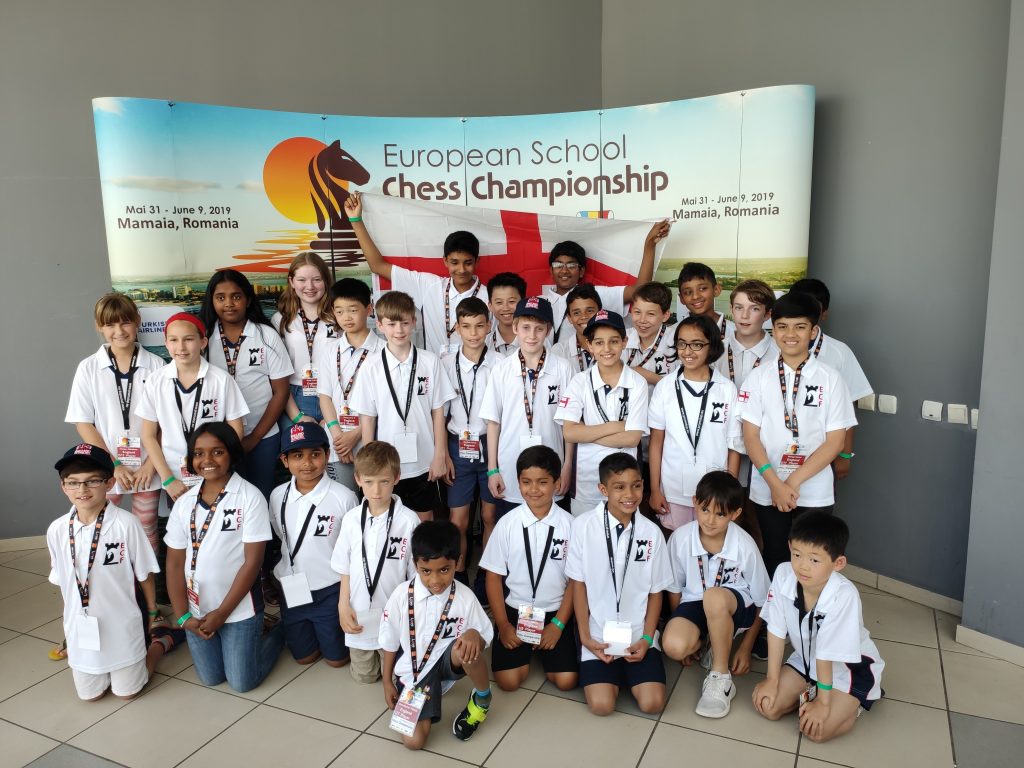 Here's a summary from both Matthew and Toby about their Team England experience :
Matthew:  "I really enjoyed the whole tournament.  It was great to represent England and play against opponents from all over Europe"
Toby: "A fantastic, once in a lifetime opportunity. Whilst I thoroughly enjoyed the chess experience, I also enjoyed meeting new friends from all over Europe and spending time with my friendly England teammates."
Whilst the boys did not bring home any silverware.  They have done Bristol, Bath and England proud.   Well done Matthew and Toby !  Full results can be found here :
All good things must come to an end.  However, both boys and dads will keep these memories forever.  Thank you Romania and Team England. 
Below are some pictures of Old Town, Constanta. A fascinating place to visit.