There were a lot of Bristol Juniors competing at the London Chess Classics this year.  Here's a brief report from John.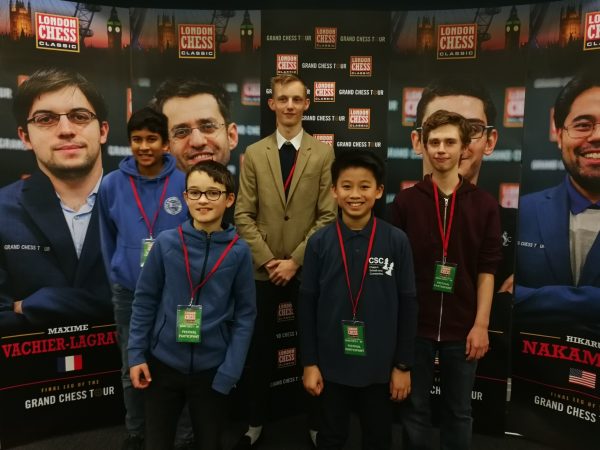 Chirag was competing in the 9 round Fide Open, and had an excellent week. His form just got better and better, and he won his last three games. Probably Chirag's best victory was in round 9 against a 2100 player!
Oli was competing in the weekend Under 2050, and he also had an excellent weekend. He finished on an unbeaten 4/5 and a share of 2nd place. His prize though was the rating prize, with a performance of 2285!
Toby was competing in the weekend Under 1850, and considering he was seeded 63/80, had a very good weekend scoring a solid 2½/5, Toby's performance rating was 100 above his current Fide of 1554.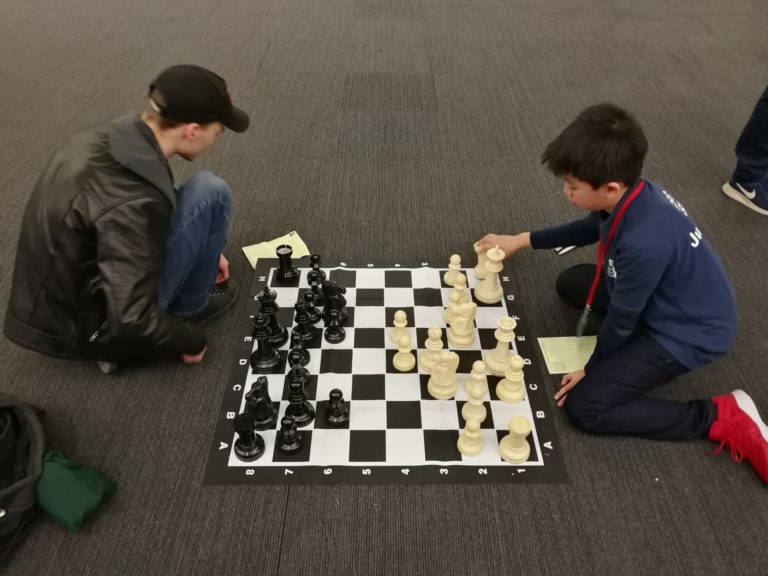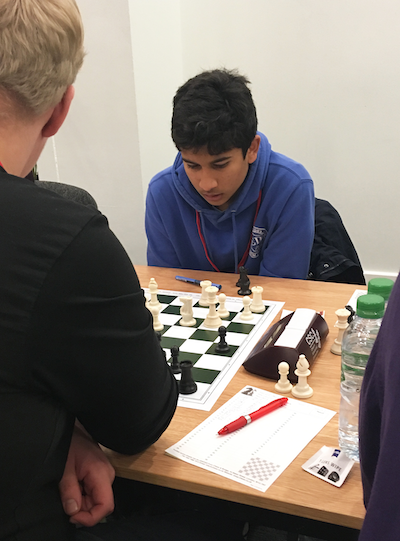 Aron was competing in the weekend Under 1600 and also had a very good weekend, finishing on an excellent 3½/5. Aron finished with three wins in a row and a couple of these wins were very eventful. The best will soon be highlighted on the Bristol junior website.
Tom was also competing in the weekend Under 1600, and his 1½/5 is in no way a true reflection of his form. By his own admission he missed two clear wins, including checkmate in one!
Full results can be found by clicking here.
The London Chess Classics is one of the highlights on the chess calendar.  You can watch the world elite, participate in various tournaments and there are lots of other activities too; from friendily games of chess to the chess exhibition. It's highly recommended to any keen chess player.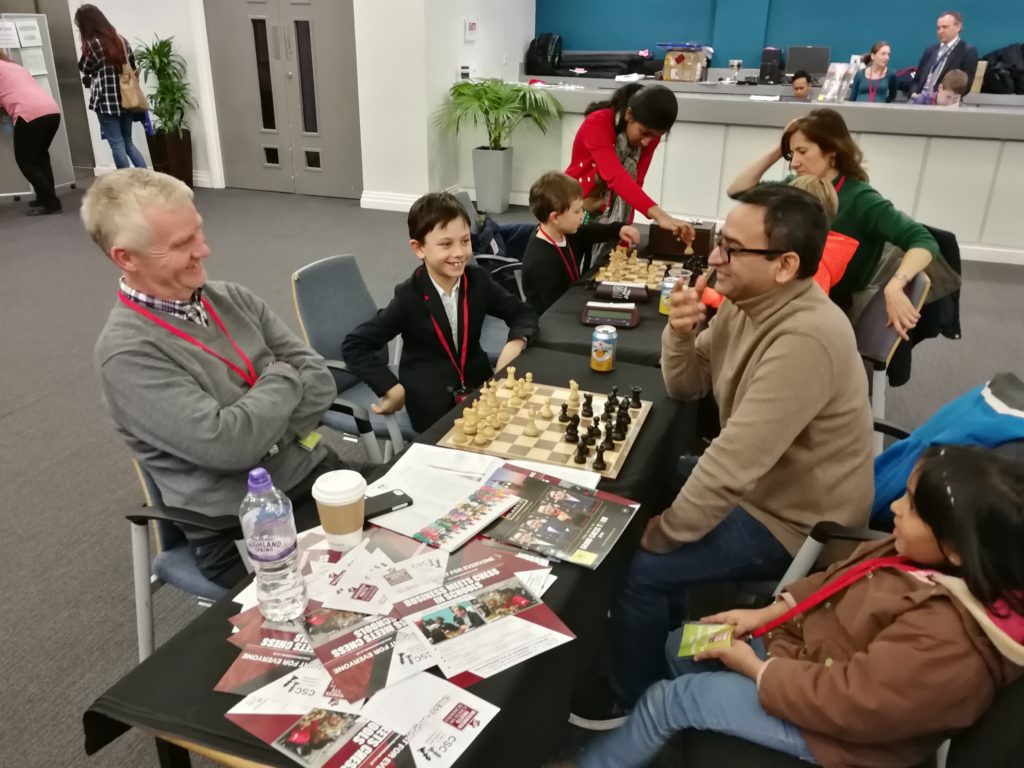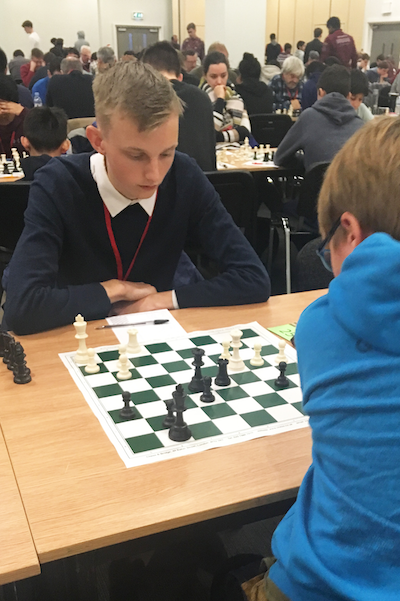 All in all it was a great weekend, and apart from the fine chess play, the highlight was a splendid Sunday roast at The Hand & Flower, West Kensington (To be recommended) with players and parents.