We're in to the business end of the Delancey UK Chess Challange and there were a large number of Bristol Juniors chess players competing in the national tournaments, the Gigafinals.  Bristol Juniors that qualified for the Gigafinals included.
Dwiti Acharya

Kandara Acharya

Jonathan Zeng

Matthew Timbrell

Bilal Ahmed

Toby Kan

Aron Saunders

Chirag Hosdurga


Jack Tye

Max Walker

Oli Stubbs
There were 4 Gigafinals this year and all have now concluded.  All winners of their section qualifies to the prestigious Terafinal in September, whilst those that obtain a score of 4 or more qualify to the Challengers where there is another route to the Terafinal. Here's a summary of our juniors performances.
London Gigafinals
Bilal performed exceptionally well in the Under 12 section at the London Gigafinal in Richmond. Bilal was ranked 35th out of 58 players and after losing his first game, he went on a tremendous run of 5 straight wins beating players much higher graded than him. His excellent score of 5/6 deservedly earnt him a share of 2nd place (with one other player). Full results are on chess-results. 
Midland Gigafinals
Dwiti Under 9 Girls had a great tournament coming 2nd in her age groups and narrowly missing out on top spot by just ½ a point.  She finished on 5 out of 6.  Big sister Kandara played in the Under 11s Girls finishing joint 3rd on points with 4 out of 6.  Full results are on chess-results here (U9 Girls) and here (U11 Girls).
Matthew playing in the U11 Boys section did superb, winning the section outright with 5 out of 6.  An fantastic effort and a proud owner of a nice shiny trophy. Well done Matthew !

Oli went undefeated at the U18 Midlands Gigafinal, scoring 4½/6 (including a generous draw to an FM when Oli was a pawn up!) to take third place and qualify for the Terafinal, the final stage of this year's UK Chess Challenge. Chirag went even further, dropping only half a point to take first place in the U14 section! Jack and Max was also playing in the Under 18 section and scored 3½/6 and 2½/6 respectively, a good score and showing just how tough the section was.

Full results are on chess-results here (U18) and here (U14).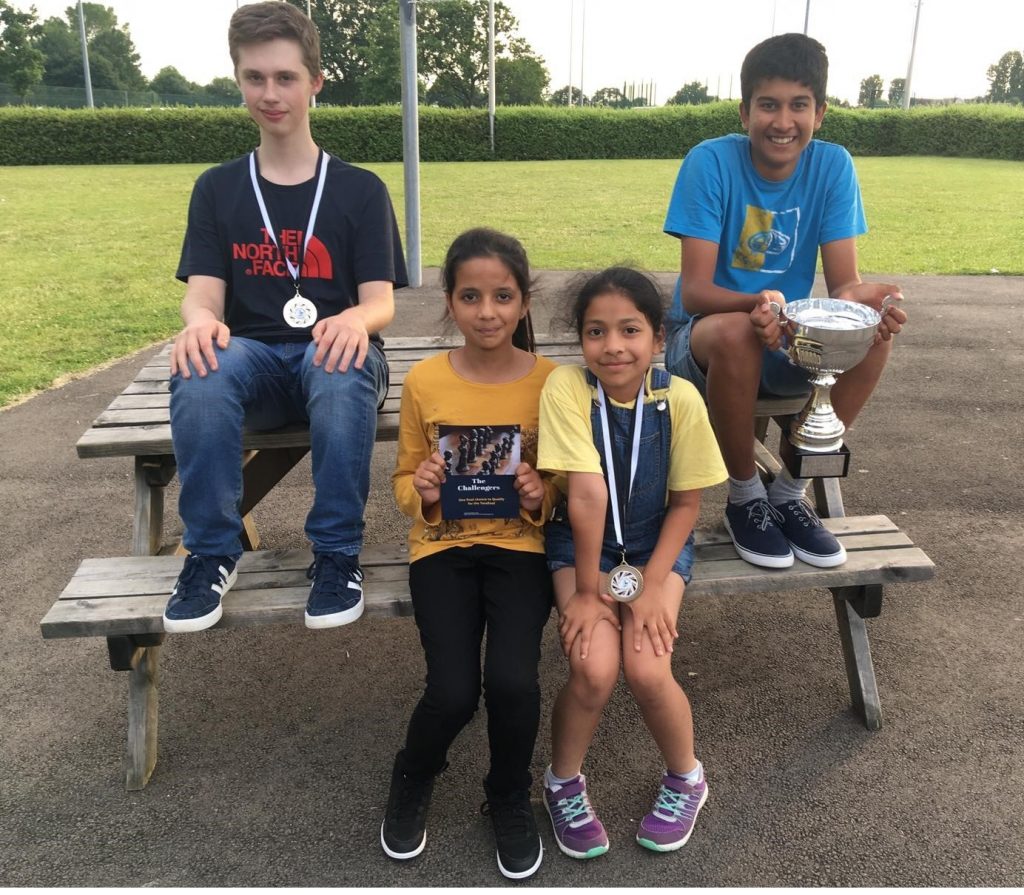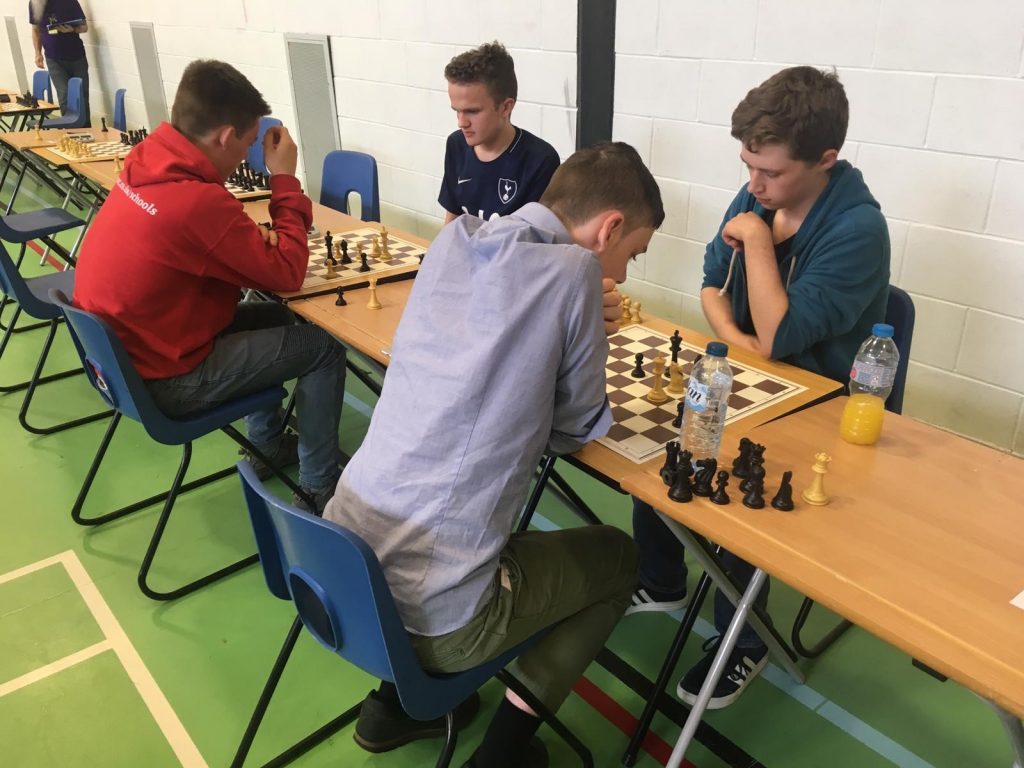 Northern Gigafinals
Aron and Toby made the long journey up North to Manchester, both playing in the U13 section. After a shaky start, Toby finished joint 1st Boy in the section and qualifies for the Terafinal in September. Aron also did very well finishing Joint 2nd Boy and qualifies for the Challengers where there is another chance to qualify for the Terafinals.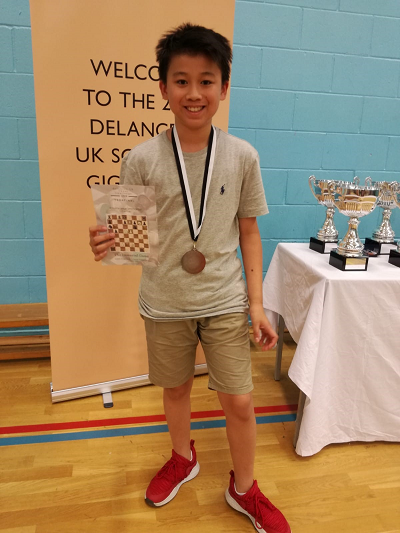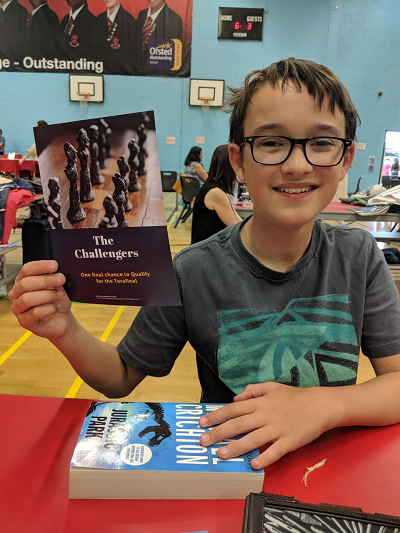 Good luck to all those in the Challengers and Terafinals !  
Report by John Stubbs & David Kan