West Of England Championships 2006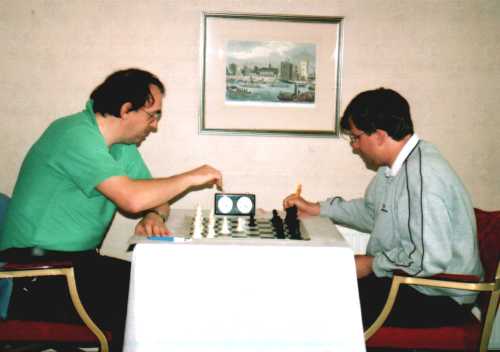 Tyson Mordue & Matthew Turner
The 59th WECU Congress came to a satisfactory and successful conclusion on Easter Bank Holiday Monday afternoon.

The Open Section, which included the WECU Championship and had a British Championship Qualifying Place available to the highest eligible player, at 23 entrants was not particularly well-attended, but it did have an excellent mix, including, as it did, a grandmaster, a lady, a number of local players, some very promising juniors, two brothers, a Swedish national, etc.

At the outset GM Matthew Turner was clearly the favourite to win the title, as he was last year, but that didn't help him then, as he rather carelessly dropped half points here and there, letting Jack Rudd in. At one point it looked as if this pattern might be repeated this year when he overlooked a tactic in his Round 3 game, allowing Steve Dilleigh to force a perpetual check in a relatively well-known line of the Nimzo-Indian, but he kept fully focussed after that to run out winner by a clear half point from Bristol's Tyson Mordue. Turner is the chess teacher at Millfield School in Street, Somerset, and one of his pupils there, Sarah Hegarty, won the WECU Ladies Championship, making it a double for the school.

Plymouth-born Steve Dilleigh's reward for his opportunistic draw against Turner, was that it was a key factor in his winning the British Championship QP on tie-break from Ian Ponter, whose own consolation was that he won the Grading Prize.

Open Section
1st Matthew Turner 6/7
2nd Tyson Mordue 5/7
3rd = Steve Dilleigh, P Roberson, A Minnican 4½/7
Grading prize (U165) Ian Ponter 4½/7
British Championship Place - Steve Dilleigh
Download Rds 1 - 7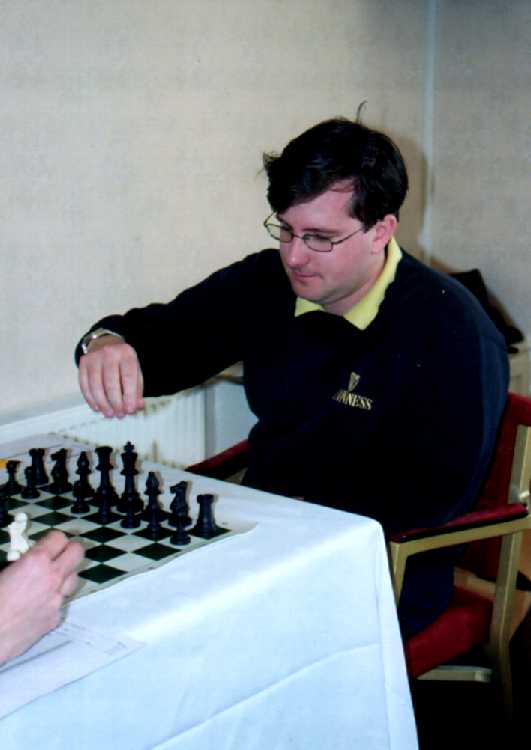 GM Matthew Turner wins the Open Section