David Woodruff RIP
Sadly I have to report that David Woodruff (74) has passed away. He was involved for many years at Keynsham Chess Club, and has played in countless tournaments throughout the south west, our thoughts are with his family and friends.
A number of his chess playing colleagues paid tribute to him here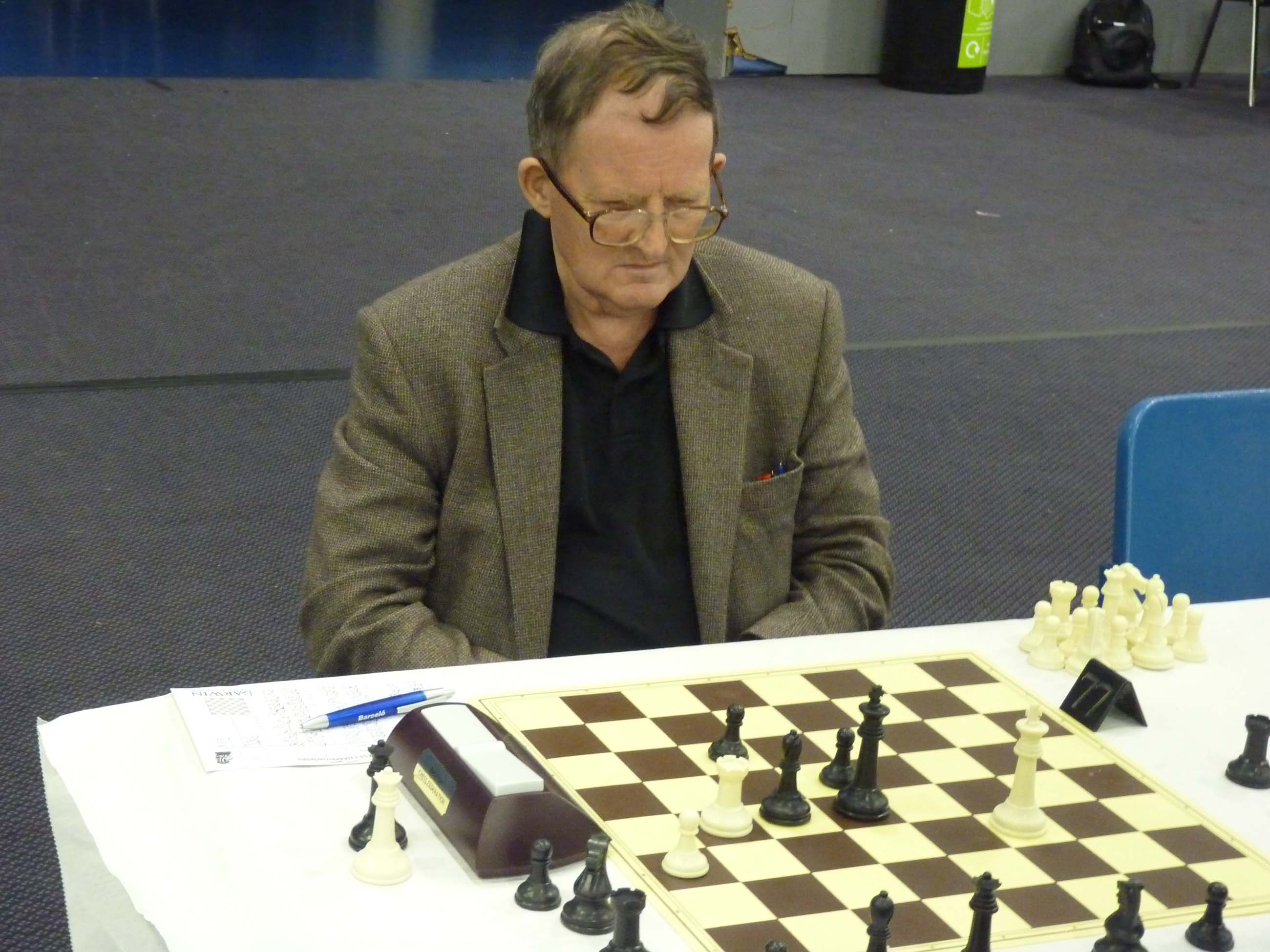 The above photo on the right shows David competing in a lower section of the British Chess Championships at Sheffield in 2011
Simply put David has been the slow-beating heart of KCC ever since I started playing in the area. He has been Treasurer, Secretary, President, A-team captain, B-team captain, Somerset Team Captain, Keyholder (whilst at the Fear), Club Representative on the Fear Institute Committee, and unofficial statistician and archives holder. He also controlled the Keynsham Quickplay on many occasions. Given that Keynsham also played in the Somerset League it is very likely that he represented the club in over 1,000 matches during his playing career. Some players don't even manage 1,000 games in their lives (Bobby Fischer for example!).
It's not well-known but David was also the question-setter for the (usually) Saturday night quiz at the BCF/ECF Championships. The late Richard Furness was the question-master with David at his side. David had a vast range of general knowledge.
This leads me on to my anecdote. About 15 years ago Duncan MacArthur telephoned me to say that KCC had been invited to take part in a New Year Quiz Night at the Fear Insitute along with all the other member groups. Teams of 4, Duncan, David and Lawrence Wilmshurst already recruited. I said yes, knowing my knowledge of sport and pop music was handy for any quiz team.
Come the night, I arrive at the Fear and from our club only David is there. We form a two man team, the only one of about 20. It's a very hard quiz, difficult questions and clearly there's some regular quiz-goers on the other teams. I'm okay on pop and sport but not brilliant. By the end of the evening we got an honourable mention in 4th place, marginally behind the winners, with David scoring about 75% for those questions he did answer, probably the highest individual percentage of anyone that evening had that been taken into account! I was very impressed.

Tyson Mordue