Jonathan Latham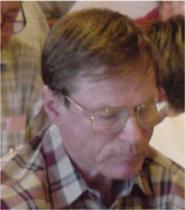 On Friday 21st May I received the sad news that Jonathan Latham had passed away at home on Tuesday 18th May 2010.
Jonathan was a very keen and active chess player in the west country playing for Clevedon in the Bristol League, Weston in the Somerset League and regularly playing for his County Somerset. In fact he played earlier this month at the Frome Congress and scored a recent win for Somerset against Hampshire.
Many players in the Bristol League and beyond would have got to know Jonathan over the years including myself. Jonathan was also bilingual as he spoke fluent Chinese and lived and worked in the far east for long periods.
He always found the time to stop for a chat and was very considerate and helpful to others and will undoubtedly be a great loss to his family and friends.
Dave Tipper

Jonathan playing Viktor Korchnoi in a simil in Hong kong