Archive Pre 2014 - Under Construction
Bristol Winter Congress 2014 ( Games & Photos ) http://bristolchesscongress.blogspot.co.uk/

1st open Section - Chris Beaumont 4/5
---
Downend Xmas Buzzer Night - Monday 30th Dec - Wallchart Report Ben Edgell

Ben Edgell scores max points BSC
---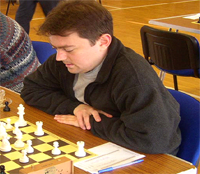 Sadly I have to report that Ian Ponter ( Downend Chess Club ) passed away on December 1st aged 41
The following tribute to Ian was posted on the Downend and Fishponds website having been put together by Jerry Humphreys. http://www.michaeljmeadows.com/chess/index.php?p=111amp;&r=15
---
Horfield Chess Club are now on twitter http://twitter.com/Horfield_Chess
Harambee Rapidplay Report 22nd Sep 2013 Chipping Sodbury Rapidplay Report ( GMW ) - 5th Oct 2013
---
League Season 2013 - 2014
Latest results ( Half Season Results 1st Jan 14 ) Downend & Bath through to KO Semi-Final MK Final Clevedon v Yate
Latest News: Clifton A & South Bristol A lead the way in Division One on 15pts each
New Fixtures 2013 - 2014 - are now available in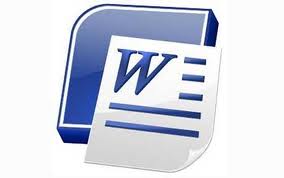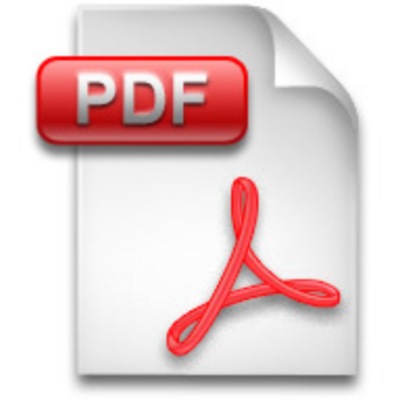 Club Directory 2013 - 2014 -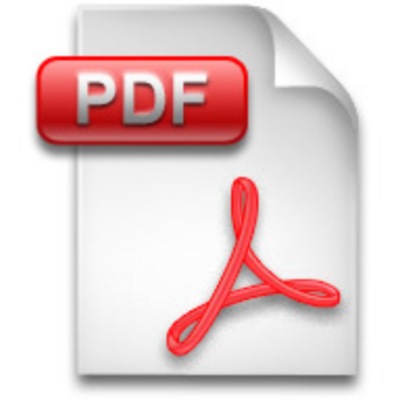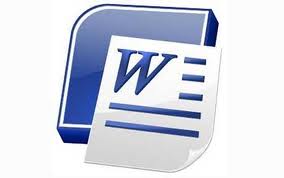 <---League Handbook is now available in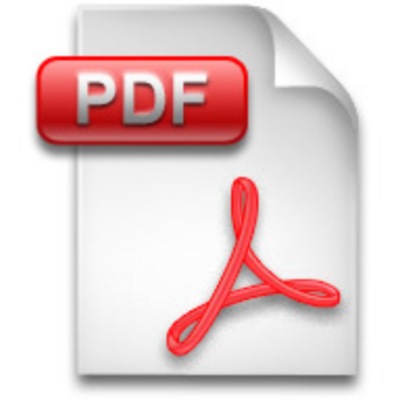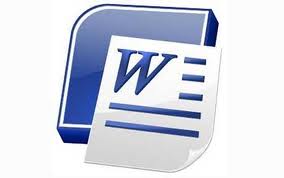 ---
Chipping Sodbury Rapidplay Results

22nd June 2013

Open Section - 1st = James Cobb, Stephen Piper 4/6

Major Section - 1st = Alex Rossiter, Graham Cole 4.5/6

Minor Section - 1st Amol Telang 4.5/6

S Piper v P Krzyzanowski

B Hughes v D Tipper

Juniors

M Harris v K Jurkiewicz

J Cobb v P Chaplin

Amol Telang
---
Boniface attack winning game 2012 - 2013
7th Steve Boniface Memorial Congress 7 - 9th June Holiday Inn Academy, Bond Street, Bristol BS1 3LE
Results Crosstables - Open Major Minor
David Buckley - Joint winner of the Open Section
---
Chris Beaumont 5/6 ( Clifton ) wins the Cotswold Congress
Open Section Games - Cbv Pgn Fix New
---
League AGM - Thursday 30th May ( Tonight ! ) At Filton Sports & Leisure Centre, 7:30 pm. In The Pavilion
AGM Motions 2013 Including trophy presentations Trophy Winners
---
Results Update Spreadsheet - Update.xls ( All results updated to May 30th ) Trophy Winners
Clifton have won the championship. Downend B, Horfield C, Yate B ( Win Div 2-4 )
Downend Summer Quickplay Tournament - Download Flyer
ITV Video

Chessfest www.chessfest.co.uk May 18th - 19th

First annual Bristol Junior Chessfest 2013


The Inaugural Bristol Junior Chessfest will be the largest Chess weekend to be held in the South West. The festival will have 2 different competitions running over the weekend with something for all junior chess play, from those who have just started to play through to budding grand masters.


When Sat 18th and Sunday 19th May
Where: Bristol City Hall (formally the Council House) College Green.

"My First Chess Competition" Saturday 18th May
For junior players who have just started playing and haven't yet experienced the fun and excitement of a chess competition.
Entry fee only £1
Starts at 10:30am with 6 rounds running through to the prize giving at 3:15pm. Everyone gets a certificate.

Bristol Junior Chess Championship Sunday 19th May
Entry Fee from £3 with £900 in prizes
Starts 10:00am with 6 rounds running through until the prize giving at 4:15pm
Trophies for each age group


Other Activities:

* Blindfold Chess – come and play against an International Chess Master who will be blindfolded!
* Come and play against the only person in the UK who beat the great Bobby Fischer
* Human Chess - Come and watch the Red Pirates battle the Blue Pirates in a chess game with people as the Pirate chess pieces
* Brooklyn Castle film - Watch the real life Chess success of the deprived Brooklyn school who took on elite US schools and won! A moving story of grit, determination and success.


League Knockout Final

Tue 14th May - Horfield 1.5 Clifton 6.5

Report with All the Games & Photos

---

Minor league Knockout Final

Clifton 3.5 v Clevedon 2.5

---

Cotswold Congress is back !

( May Bank Holiday )

Gloucester Junior Championships

Bristol Juniors reap the rewards at the Glos Junior Championships.

Petes Potentials-Tom Thorpe U17 Champion

Nina Misson U7 Girls champion. Plus 5 other Qualifiers for the UK Land Chess Megafinals.

Westbury on Trym Primary - Lawrence Chandler U11 Champion, Grace under 9 Girls Champion plus 2 other qualifiers
Emersons Green Primary - 3 Qualifiers.

Games Photos Crosstables

Holiday Inn, Bond Street, Bristol
---
New January Grades are out - www.ecfgrading.org.uk
---
Sunday 27th Jan - Somerset Primary School Chess Association - Frome Chess Tournament 9.45 AM - 5.00 PM Entry Form
---
Jim Sherwin won the popular Christmas Downend Buzzer tournament this year - Downend Buzzer Results
---
League KO Quarter Final Results

Clevedon 3 Horfield 5

Thornbury 3½ South Bristol 4½

Bath 4 Clifton 4 ( Clifton win on board count )

Downend ( Bye )

Semi Final Results

Downend 3 Clifton 5

South Bristol 3½ Horfield 4½

Clifton play Horfield in the final

Minor League KO Quarter Final Results

Clevedon v Bath - ( Clevedon win by default )

Downend 4½ Keynsham 1½

Yate 3 South Bristol 3 ( South Bristol win on board count )

Patchway 2 Clifton 4

Semi Final Draw

Clevedon 3½ South Bristol 2½

Clifton 4½ Downend 1½

Clevedon play Clifton in the Final
---
Millfield Junior Chess Tournament - Sunday 18th November Results and Standings
---
---
Chipping Sodbury Rapidplay Report
---
Team Registrations KO fixtures Club Directory
---
Tom Thorpe finishes joint 3rd in the British Under 16 Championships http://results.britishchesschampionships.co.uk/results/Under%2016/SMWSite/
Tom remained unbeaten in the 7 Round swiss and in Round 3 scored a win against the joint winner Oskar Hackner
---
New July Grades are out now - http://www.ecfgrading.org.uk/
---
Downend Summer Tournament - Results Rounds 1-3
---
Summer Lightning 2012 - Results & Standings
Summer Lightning 1st Round
Home
Away
Score
Clifton
Clevedon
23
13
Hanham
Downend
7
29
Cabot
Horfield
11.5
24.5
Summer Lightning 2nd Round
Home
Away
Score
Downend
Clifton
11.5
24.5
Cabot
Hanham
21.5
3.5
( 5 board match )
Horfield
Clevedon
21
15

Summer Lightning 3rd Round Results
Home
Away
Score
Horfield
Clifton
12
24
Downend
Cabot
23.5
12.5
Clevedon
Hanham (5board)
15.5
9.5

Round 4 - Matches to be played in week Aug 20th

Clifton v Hanham Horfield v Downend Clevedon v Cabot

Summer Lightning Rounds & Rules 2012.DOC

Summer Lightning 2012 spreadsheet

Table after Round 3
Club
Played
Points
Game Points
Clifton
3
6
71.5
Downend
3
4
64
Horfield
3
4
57.5
Cabot
3
2
45.5
Clevedon
3
2
43.5
Hanham
3
0
20
---
Frome Congress - Open Section - Download Games Cbv Pgn Major Section - Ian Ponter (Downend) 1st 4.5/5
Frank Palm in the Open Ian Ponter - Winner in the Major
---
League AGM 2012 - 7.30 pm Wed 23rd May Filton Sports & Leisure Centre
Including trophy presentations TrophyWinners
---
Downend Summer Quickplay Tournament - Download Flyer
---
Hanham Gambit Night - Tyson Mordue wins with 5/5
Chipping Sodbury Rapidplay - Sat May 26th - Ben Edgell won the Rapidplay
---
Bath win the League Knockout - Report & Games
Clevedon beat Keynsham to win the Minor League Knockout
---
Bristol Open Congress April 27-29th - Results & Photos Open Section - Cbv Pgn
Results.xls - Results Update - 15th May
Div 1 - Clifton A have won the championship after Thornbury held Bath to a draw last week.
Div 2 - Clevedon A have won Div 2 in style finishing on max points an amazing achievement. Horfield B seal promotion after winning their final league match against rivals Clifton C
Div 3 - Downend C have won Div 3 after a late surge of wins propelled them to the top.
Div 4 - Thornbury B finish on top 5 points clear of Keynsham B
Grand Prix - Final Standings Grand Prix 2011-12.xls
---
Feel free to join our new forum - www.chessit.co.uk/phpforum/index.php -
There is an important thread on the forum that all members should read regarding the ECF membership scheme which is being introduced in September 2012
www.chessit.co.uk/phpforum/viewtopic.php?f=6&t=18 - Our ECF representative is available to respond to any queries that members might have edgellben@hotmail.com ( Ben Edgell )
---
Half Year Grades - all the games played this season prior to xmas have been sent for grading. -
Update - Jan 12 Grades are available here - Bristol Published New Grades Jan 2012.xls
---
Minor Knockout Semi-Final Draw - Clevedon & Keynsham make it through to the final after winning their semi-final matches
Clevedon v Clifton - Mon 16th January 2012 -
Keynsham v Hanham - Wed 18th January 2012
---
Bristol Winter Congress - Open Section - 1st James Cobb ( Clifton )

Games & Photos from the Congress are now available
---
Patchway have a new venue - See - Club Page
---
Somerset Junior Championships - Millfield School, Sunday Nov 27th Blagdon Results
---
Guernsey Chess Festival - Oct 21 - 27th - Congratulations to Dave Collier ( Clifton ) on a superb performance by finishing joint second along with GM Nick Pert & GM Mark Hebden and qualifying for next years British Championships !
---
Chipping Sodbury Rapidplay - Oct 22nd 1st - James Cobb 5.5/6
---
Div 1 - Bath A maintain their 100% record and secure a vital win against Clifton A to head the Division One table.
Div 2 - Clevedon A also hold on to their 100% record in a bid to return to Division One.
Div 3 - Clevedon B lead closely followed by Harambee A
Div 4 - Petes Potentials are in front but have played an extra game than the others.
---
Minor KO quarterfinals - Hanham v Horfield, Clifton v Patchway, Keynsham v Yate, South Bristol v Clevedon. ( Nov 8-10th )
---
Proposed ECF Membership Scheme ECF-Funding-Proposals-Aug-2011.doc
ECF Membership Scheme - The LMC decided on Wednesday 7th September that it would use its votes at the ECF General Meeting to oppose the Scheme Proposal. Roger Williams [General Secretary]
---
Somerset Junior Tournament - Sun 25th Sept Blagdon School - Results & Crosstable
---
Steve Boniface Memorial Congress Prizewinners Cbv Pgn All the games from the Open Section complete
Richard Jones 4/5 took 1st place in the Open Section
---
New Season Providing links to the fixtures, Tables, Thresholds, Updated Rules & Club Directories GQ
---
Downend Summer Quickplay 2011 Schedule Download Circular Thanks to all those that took part in the summer tournament this year
Boniface Rapidplay - August Bank Holiday - 29th August - ( See Calendar ) - Rapidplay Entry Form Aug 26-28th Steve Boniface Congress Entry Form
July 2011
British Championships 2011 - http://britishchess2011.com/ Live Games - http://britishchess2011.com/live_games.htm 2.15 PM start daily
Rd 1 - Chris Beaumont came close to securing a draw against GM David Howell
A selection of Photos below of players linked to our league
Bristol & District Chess League - Facebook Site
Petes Potential Juniors enjoy success at the South Gloucestershire Schools Tournament
Latest Results Spreadsheet Results Update June2011 ( Games have now been sent for Grading )
Cotswold Congress Photos & Games
AGM Report - Summary of what happened at this year's AGM
May 2011
---
---
1st Bristol spring Congress

Fri - Sun Apr 1st -3rd -

Filton Sports & Leisure Centre

GRAEME THOMSON MEMORIAL RAPIDPLAY RESULTS

OPEN 24 players

1st – Ben Edgell (Sedgemoor) (5/6) £100

2nd= James Cobb (Clifton) and James Sherwin (Bath) (4.5/6) £40 each

Grading prize – Jody Johnson (Clifton) (4/6) £30

MAJOR 17 players

1st – Michael Harris (Horfield) (5.5/6) £80 + chess clock (donated by Clifton Chess Club)

2nd= Patrick Flexman (Grendel) and Harvey Atkinson (Horfield) (4.5/6) £30 each

Grading prize – Jon Fisher (Horfield) (4/6) £20

As a result of entry fees and donations, a total of £240 was presented to Macmillan Cancer Support.

Open Section Pgn All the Games

1st = David Buckley, Patryk Krzyzanowski

Major Section

1st = Jack Paton, Duncan Macarthur

David Buckley v Richard McMaster

CJ De Mooi

( ECF President ) from BBC's Eggheads

Duncan Macarthur v Bob Radford

Steve Woolgar v Lynda Roberts

David Buckley

Patryk Krzyzanowski

Jack Paton

Duncan Macarthur
---
Publicity Officer needed for the Bristol & District League

Anyone wishing to apply can contact the League Secretary - Roger Williams - 0117 967 6734

Note: UWE have folded and in accordance with Rule 6.6 their records for this season have been deleted from the spreadsheet.
---
Tom Thorpe ( Petes Potentials ) has won the Welsh under 16 Rapidplay after securing 4 wins and a draw to finish in 1st place.

Well done Tom !
---
Jan 2011
Jan 30th - Sunday - 4th Millfield Open ( Rapidplay Tournament ) 10 am start - Millfield Senior School, Butleigh Road, Street BA16 0YD
Contact: Matthew Turner matthewturner@millfieldprep.com Tel: 01458 837557
http://www.millfieldschool.com/assets/PDFs/4th_Millfield_Open_Chess_Jan2011.pdf Download Entry Form
---
Dec 2010
Tuesday 28th December 2010 - Downend Buzzer - 1st - David Painter-Kooiman 8/10, 2nd = David Buckley, Martin White 7.5/10
Hastings International Chess Congress - http://www.hastingschess.org.uk Live Games on top 20 boards
London Chess Classic http://www.livestream.com/LondonChessClassic Live Commentary
| | |
| --- | --- |
| Nov 10th | We are sorry to inform you that Horfield's longest-serving member and life president, Jim Draisey, died a few months ago at the age of 89. |
---
Dec 3rd - 5th - Bristol Winter Congress
Report on the three sections together with Photos and Games
Open Section - Chris Beaumont ( Clifton ) 4½/5
Major Section - Jody Johnson ( Clifton ) 4/5
Minor Section - Alec Watson ( Downend ) 4½/5
Minor KO - Semi Final Draw

Keynsham / South Bristol v Hanham

Horfield v Clifton

Matches to be played Jan 25 - 27th

League KO Semi Final Draw

Horfield v Clifton

South Bristol v Bath

Matches to be played Feb 14 - 18th
---
Oct 2010
Chipping Sodbury Rapidplay took place on Saturday 30th October - Arturo Wong won with 5/6 ahead of James Jackson & Jim Sherwin 4/6
Video

Ian Ponter v Jim Sherwin

Video

Jim Sherwin v James Jackson

Pgn the last 17 moves !
---
Sept 2010
Sept 14th - Team Registrations 2010 -2011
---
Jonathan Latham Memorial Congress - Fri - Sun Oct 22 - 24th 2010
Gordano Community School, St Mary's Rd, Portishead Bristol BS20 7QR
Tournament Organiser: Ben Edgell - edgellben@hotmail.com
J Latham Unfortunately this Event has had to be cancelled
---
Aug 24th - Chris Beaumont & Tyson Mordue tied for 1st place in the Open Section of the Steve Boniface Memorial Congress

Download all the games from the Open Section PGN CBV Report Prizewinners
---
Please note that due to unforeseen circumstances the Downend Summer Quickplay will be held One week later on Tuesday 24th August
---
Aug 19th - League & KO Fixtures / Thresholds / Handbook / Divisions - for next season
Aug 3rd - Downend Summer Quickplay - Tuesday Aug 3rd Week 3 DOWNEND SUMMER QUICKPLAY