Over the last 3-4 weeks the Delancey UK School Chess Challenge has been running the Megafinal tournaments up and down the country. We now have 3 in the South West area, including Gloucestershire, Somerset and of course Bristol. A number of our Bristol Juniors competed in these tournaments and we've had some fantastic results.
Firstly, the Gloucestershire Megafinals hosted at King's School in Gloucester. Kandara, Toby and Jack entered this Megafinal and they all walked home with the titles of Supremo or Suprema's. An amazing achievement. Congratulations .
 Gloucester Megafinal Results:
Under 11 :  Kandara Acharya 6 out of 6 – U11 Gloucestershire Suprema
Under 13 :  Toby Kan – 6 out of 6 – Under 13 Gloucestershire Supremo
Under 15 : Jack Tyre – 4.5 out of 6 – Under 15 Gloucestershire Supremo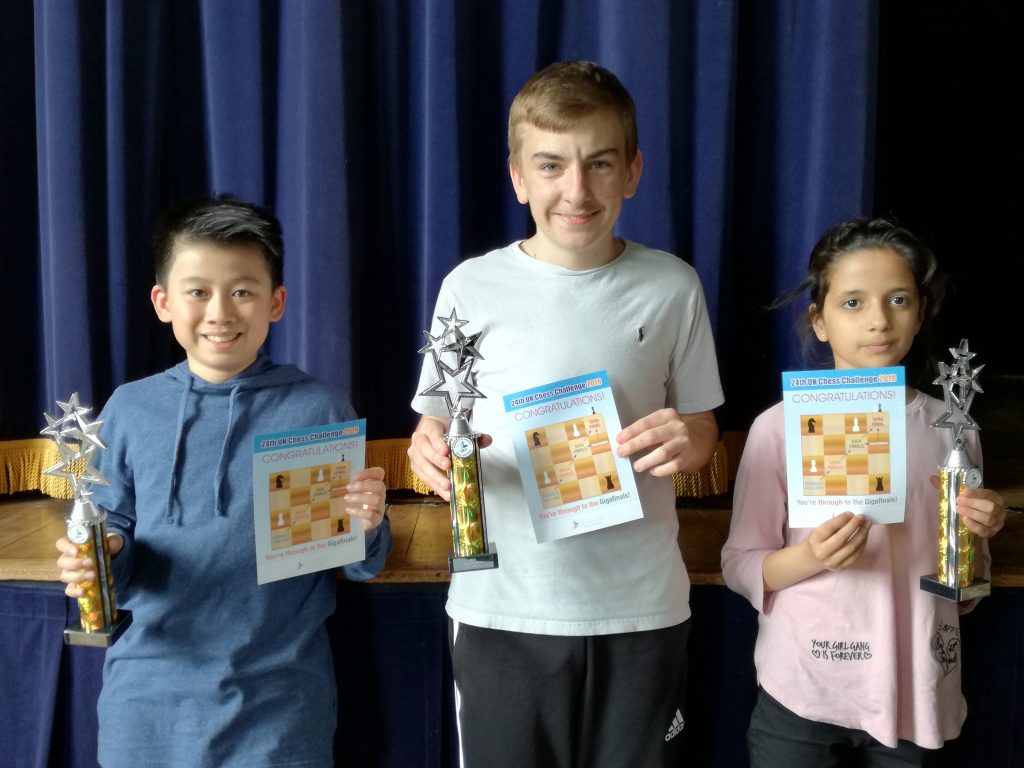 Aron entered in the Somerset Megafinals held at Millfield School.  The smaller turnout in the upper age groups meant Aron was grouped into the Under 13 and above.  There were some tough opponents, but Aron achieved a very solid 4/6.
 Somerset Megafinals Results:
Under 13 and above : Aron Saunders – 4 out of 6 – Qualification to Gigafinals
Lastly, but not least, the Bristol Megafinals.  This year it was again held in the wonderful Grand Hall at Bristol Grammar School.  There was a big Bristol Juniors turnout at this Megafinals and some very impressive results. All qualified to the next stage with 4 juniors taking Supremo or Suprema titles.  Congratulations to all.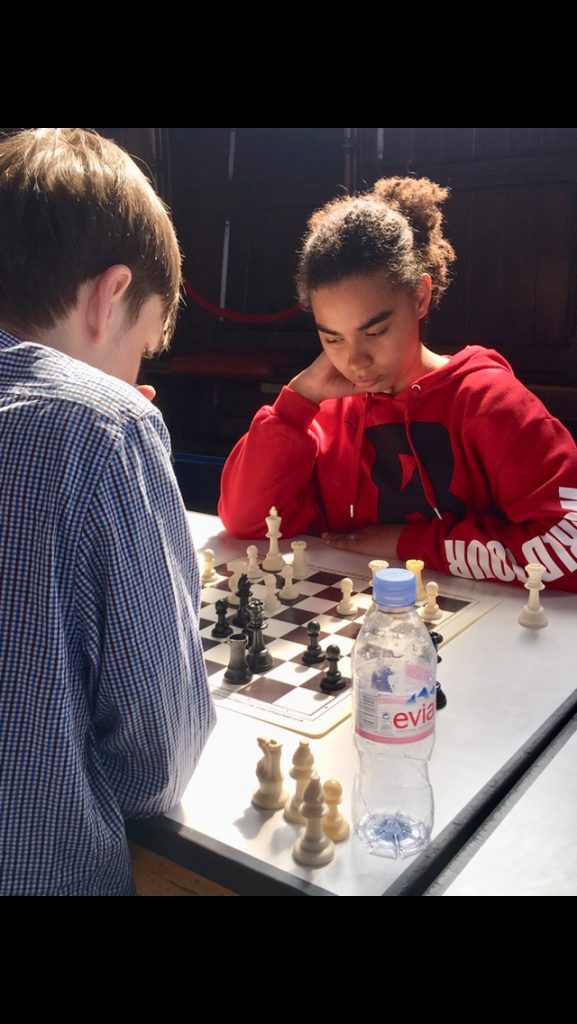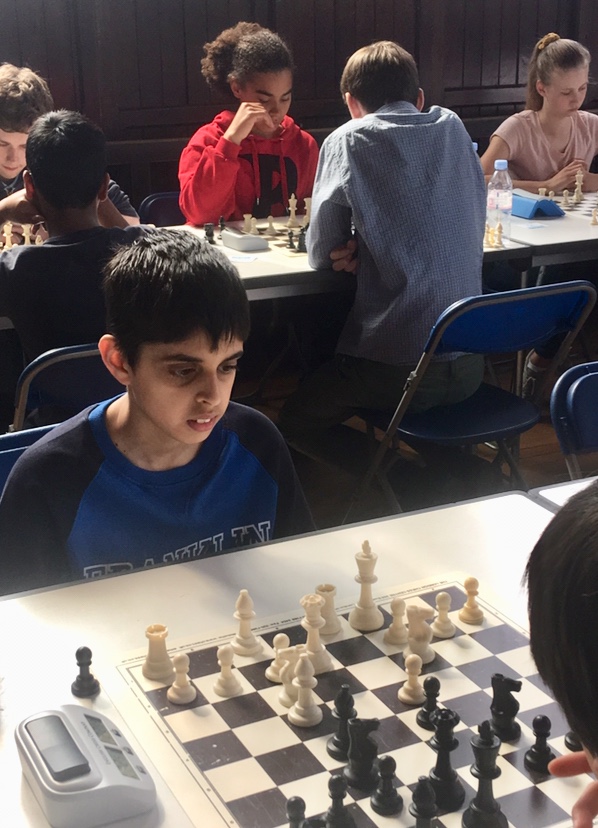 Bristol Megafinal Results:
•    Under 9 Girls – Dwiti Acharya – 5.5/6 – Bristol Suprema
•    Under 11 Boys – Jonathan Zeng – 4.5 – Qualification to Gigafinals
•    Under 12s – Bilal Ahmed – 4.5 – Qualification to the Gigafinals
•    Under 13s – 18s – Maria Eze – 4 – Under 14 Bristol Suprema
•    Under 13s – 18s – Max Walker – 4.5 – Under 15 Bristol Supremo
•    Under 13s – 18s – Oli Stubbs – 5.5 – Under 17 Bristol Supremo
So all Bristol Juniors that enter this tournament qualified to the next round, the Gigafinals. What a fantastic achievement !    There will be a choice of 4 Gigafinals to enter this year.  Northern, Midlands, Southern and London.  Good luck to our juniors at the next stage.  More details of Gigafinal dates and venues can be found here: 
https://www.delanceyukschoolschesschallenge.com/gigafinals-2019/